Hello!
My name is Grant Sommer and I make websites.
I have made lots of projects, you can view the main ones in the dropdown above, but I like to code in PHP, HTML, CSS and JavaScript. I consider myself fluent in PHP, as I've made multiple types of social media so far, I have made a service manager, which allows a site to have multiple softwares, like a forum, wiki, booru and other types of software. That was what SchoolNet was originally. I have branched off and made a full blown Reddit clone called Granite it is currently online, unlike SchoolNet, and you can view this off of my site index, grant.today.
I have my own servers running my sites, I have learned how to code since 6th grade. I started coding by checking books out at the library even though they had really old books teaching basic HTML. I didn't have anywhere to share that website with people so I went out searching and found 000webhost and used that. After I got falsely banned, in 6th grade, they said I could retrieve my code if I bought a domain from their sister company, hostinger.com. I did and registered GrantSommer.com, after using that for a bit I moved it over to GoDaddy.com and started my domain venture.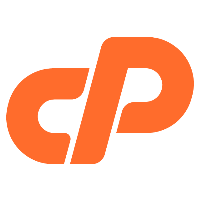 I've used GoDaddy for years now and have over 50+ domains and know how to manage servers. I have two HP ProLiant DL380 G6 2Us, which recently one of them has died, like the hard drives failed. But my second one has been good to me with no hard drive fails. I originally started with cPanel and went off into raw services & configuration files. I use Apache to run my websites, which I have found fun to use. To get all of my SSL Certificates I use Let's Encrypt, which supplies free SSL Certificates, which is nice.
---
Most of my current projects are being hosted on grant.today, which is where you can find sc07, Granite, and a couple more of my projects.